Straight Talk ZTE Zephyr (Z752C)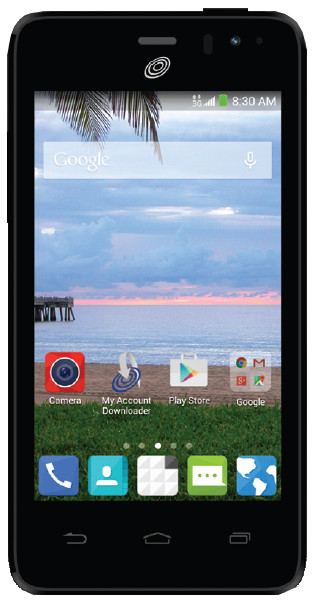 Download Device Manual:
Submitted 3 years 9 months ago by
Eric Smith
.
The Android phones are still being pumped out by Straight Talk despite the BYO program popularity. This new phone the ZTE Zephyr is a good looking smart phone, and given it's a ZTE it most likely will be a cheaper phone. The KitKat 4.4 Android equipped ZTE Smart phone has 1GB of RAM, which as many Android fans know is important for running games or to get solid performance over a long period of time using multiple applications. A 5 Megapixel camera at the rear and a VGA camera at the front will have many Skype users happy. The screen is a neat 4' display however the screen resolution is only 480x800 which might be a little low for today's standards. Internal storage is only 4GB too but you can always install a SD Card up to 32 GB for less than $15 which is plenty of room. So if you're in the market for a cheap Android smart phone the ZTE Zephyr Z752C will be great.
Specifications:
Operating System Android 4.4 (KitKat)
Network: CDMA Verizon
Dimensions (H × W × D) 4.92" (H) x 2.51" (W) x 0.44" (D)
Weight 5.16 oz. (with battery)
Display 4" 480 x 800
Camera Rear 5 megapixel; Front VGA
Internal memory ROM: 4GB, RAM: 1GB
Removable memory card Supports microSDHC card up to 32GB
Battery 1,650 mAh
Continuous idle time Up to 10 days
Continuous talk time Up to 10 hours
WAP browser version WAP 2.0
Bluetooth BT 4.0
HAC M4/T3