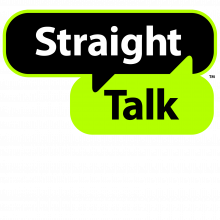 To some the idea of a refurbished phone might sound a little risky, it is true that you're never 100% sure of what you're going to get. I have been using the refurbished phones that are offered by prepaid brand Straight Talk for some time because of the great price.
So I want to give you a break down on the refurbished phones that my family has been using over the years. Firstly we have been using them for around 8 years and we have gone from flip phones to smart phones in that time so there have been a lot of changes.
Refurbished Straight Talk iPhones, they come with a charger and headphones, the phone is in perfect condition, it is hard to believe that they were ever pre-owned. The phones are sent in a brown box, and the phone is wrapped in bubble wrap. This pretty much the same for all the smart phones they sell.
Below is some of the old review of older models that I have had from 2015:
I have personally had a few different refurbished phones from Straight Talk over the last 3 years, and let me be completely honest; they are being overlooked by people wanting a good value phone. These phones are in perfect condition in fact not a single scratch; battery is like new or might even be new... I can't find any difference between a refurbish model and one that is in a bubble pack on the shelf. Maybe I have just been lucky and found phones that were never used and sent back to Straight Talk for whatever reason but they are great value from my point of view.
What do you get? Well you get all the stuff that is in the bubble pack, the only thing being that they are in a small cardboard box, probably better packaging than the actual bubble packs (and easier to open)
There is the manual, the charger, back plate for the phone, battery, memory card (if part of the deal) activation card and of course the phone itself. Each of the items that are included for the actual phone are individually packed in a plastic sleeves with a part number sticker placed on the wrapper. The phone has a protective sticker on the touch screen and there is a sticker over the battery area warning to not remove the sim card (if it has one) and also a reminder to give the battery a full charge before using the phone.
I have had a few different Android models and an LG290C back in the day, and I never have had a problem. The phones have a 1 year warranty from day of purchase so really it's pretty hard to go wrong with one of these Straight Talk Refurbished phones.
More information: Straight Talk's Website
Back to: Straight Talk Reviews