Straight Talk Unimax U671C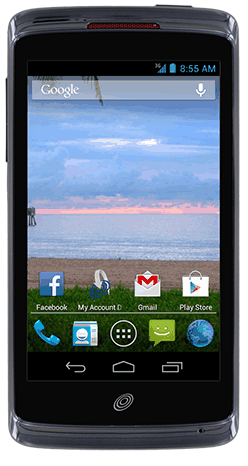 Download Device Manual:
Submitted 4 years 2 months ago by
Dave Won
.
This Straight Talk phone will no doubt be dirt cheap the Unimax phones are pretty nasty to use, the funny think about the Unimax U671C is that it looks a lot like the LG Thrive that came out on GoPhone a few years ago, so if you liked that phone here is a cheap look alike. The manual looks like it was designed in Microsoft Word.
Specifications:
Included Battery Lithium-ion
Size 4.80" x 2.46" x 0.41"
Standby time Up to 8 days
Talk time Up to 7 hours
Weight 4.59 (ounces)

Included Accessories:

Features:
3G/Wi-Fi Connectivity
5 Home Screens
5 MP Camera/Video Recorder
Alarm Clock
Android 4.1.2
Bluetooth
Call Waiting
Caller ID
Email
GPS Enabled
Gravity/Proximity Sensor
Handsfree Speaker
Hearing Aid Compatible
Instant Messaging
MP3 Player
Multimedia Messaging
Multitasking
Touch Screen
Voice Dialing
Voicemail