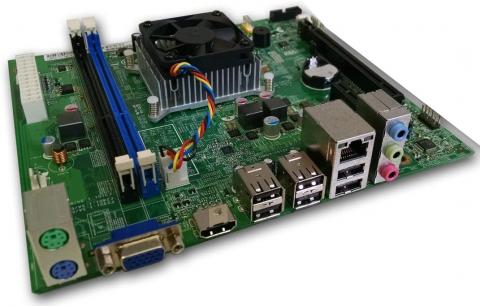 Many times, companies that create awesome hardware, have terrible websites when it come to drivers for the hardware.
Realtek is a perfect example of a company that makes fantastic chipsets such as their audio chipset that is included with nearly all notebook computers on the market, but when comes to updating the drivers for the onboard audio chipset it is difficult to use their own website to find an applicable driver. They are there, but you have to insert your email address and do a capture code just to download the driver.
So most users will not have this time to waste so they will end up using a site that has the file easily available for download like OEMDrivers.com Other websites have taken advantage of offering the drivers too, but have many pages and the websites even try to look like they are official Realtek sites when they are anything but.
We have reported before on some of the difficult in finding driver sites that can be trusted, but since we last reported. The amount of malware and ransomware sites have increased.
OEM Drivers has steadily become one of the best third-party OEM driver websites on the Internet and the word is obviously spreading. The most common Realtek audio driver windows 10 64bit is the R2.82 driver that hasn't been updated in a few years now and many sites are claiming that they have a newer version of the driver which is not true. Sadly, the deception is everywhere on the Internet and the sites also use advertising to bring in the bulk of their traffic.
A few things to remember when looking for Device Drivers:
Try to use the OEM (Original Equipment Manufactures) site first before you look any further.
Use OEM drivers for drivers that are no longer supported by OEM's
Backup Existing Drivers with Drivers Backup