Straight Talk LG Sunrise (LG-L15G)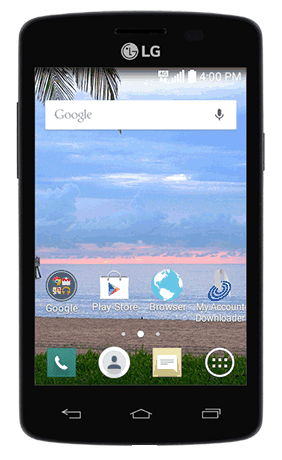 Download Device Manual:
Submitted 3 years 10 months ago by
Eric Smith
.
This little LG Sunrise Android phone for Straight Talk and Net10 is pretty cool, if you are like some people and want your smart phone to be as small as possible then this little phone is for you. It has a 3 MP camera which isn't great but if that is all you need then you will love this. The total length of the phone is only 4.4 inches which will slip into a small pocket well. Featuring Android 4.4 KitKat you will be set to install all the latest apps… well basic ones because we have no info on the screen res and CPU type. If you purchase this phone let us know! This phone is for the $45 Unlimited Straight Talk Plan or the $50 Unlimited Net10 Plan.
Specifications:
FCCID: ZNFL15G
Model: LG Sunrise LG-L15G
Model Numbers: LGL15G, L15G, LG-L15G
Band: GSM LTE
OS: Android 4.4 KitKat
Bluetooth: 4.0
3 MegaPixel rear camera
WiFi: 2.4GHz(802.11 b/g/n)
GPS
Battery Model: BL-44JN
Battery Type: Li-ion 3.7v
Microsd Card Slot
SimCard Location: Behind Battery
SimCard type: Micro Sim
Size 4.43" x 2.50" x 0.49"
Standby time Up to 9.9 days
Talk time Up to 7 hours
Weight 4.2 (ounces)
Included Accessories:
Features:

3 Home Screens
Alarm Clock
Call Forwarding
Email
Gravity/Proximity Sensor
Handsfree Speaker
Hearing Aid Compatible
Instant Messaging
MP3 Player
Multimedia Messaging
Multitasking
Touch Screen
Voice Dialing
Voicemail