You no longer need to purchase one of Straight Talks phones in order to enjoy the benefits of the $45 unlimited plans. This is good news for people with unlocked GSM phones who want unlimited 3G, Talk & Text. This has got to be the best thing to happen since the day Straight Talk was first announced. The sim card kit is $14.99 at the Straight Talk sim card site:Shop all AT&T Nano SIM Cards at Straight Talk Wireless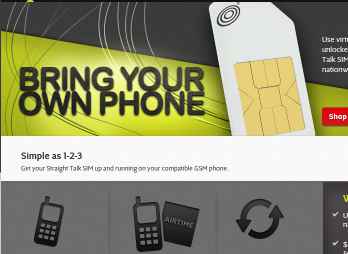 The cards are available in both microsim and regular sim cards size so you can even hook your iPad up to the 3G service. So getting your current model of phone on T-Mobile or AT&T might just be worth it.
Also Net10 has gone the same direction offering Sim Cards aswell on their $50 unlimited plan Shop all AT&T Nano SIM Cards at Net10 Wireless
thanks Turkers!
Related guides:
Sim to Micro Sim using scissors
How to unlock a cell phone